About
You are looking at the saddest dog in the world – Lamington. He's a Boston Terrier who wants to be left alone to nap on a rainy day, sip cold tea, or space out to power ballads.
Unfortunately, it drives his friends crazy. They want everyone to be happy, and so will pester Lamington to have fun at any opportunity. It's up to Lamington to find some peace and quiet without upsetting those around him. And that's not as easy as you'd think.
Lamington is now a series of greeting cards from Full Color Black, available in UK shops this Spring. Also coming to Moonpig.com very soon! Stay tuned to the Lamington blog for updates and become a fan on Facebook to show your support! (He won't appreciate it.)
About the Creators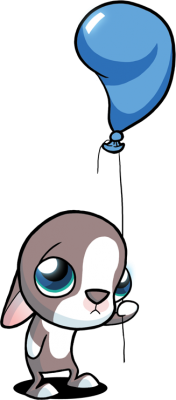 We are James Hutchinson and David Freedman.  Two creative artists who seem to be on some sort of permanent cultural exchange programme.
David is a Yank who lives and works in Great Britain and James is a Brit who works and lives in the USA.  And whilst Lamington grows, they still manage to do other things.
James works as a character designer and screenwriter. He is the creator of Crashlander, a comic strip that appeared in Edge magazine for over fifty issues. James lives in Los Angeles with his wife, twins, and their cat, Ripley.
David works as a comedy script doctor, voice director and series director in TV.  He is currently directing Groove High, a live action/animation combo, starring Samantha Barks and Jonathan Bailey, for The Disney Channel. David is married with two mischievous children (they destroyed the new couch) and a quiet dog who actually sulks, sighs and provides endless inspiration for Lamington.
Please feel free to leave us the occasional comment, so we don't get paranoid and think nobody cares… and also it'll help us know that the comment thingy is working.